"The future is forged with the fire of the present."
Below is a list of the books I have published.
---
IT / Softwareentwicklung
---
"Come out and Play – ​Webanwendungen schreiben mit Scala, Scala.js, Akka und dem Play Framework."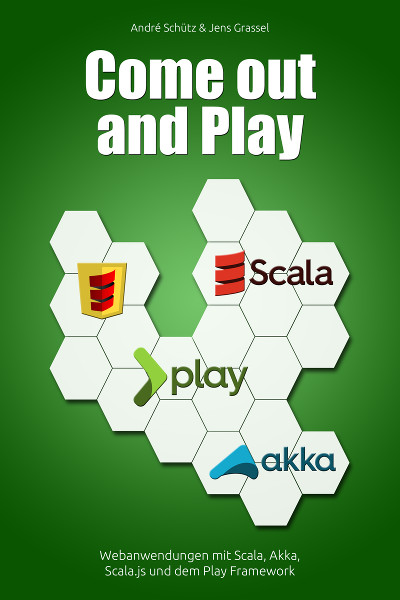 Language: German
Link: Leanpub
In this book we provide a practice-oriented introduction to the development of larger web applications based on modern technologies such as Scala, Akka, the Play Framework and Scala.js. In the course of the book a non-trivial application will be developed using advanced techniques.
---
Children's books
---
"Ghosts & Monsters from A to Z"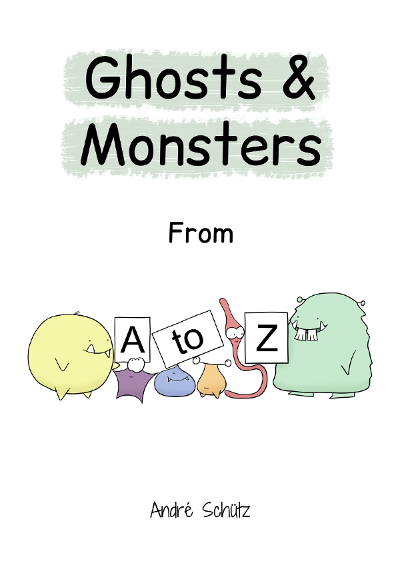 Insights to the book "Ghosts and Monsters from A to Z"
Language: English
Link: Amazon Paperback
Who says ghosts and monsters are scary? They are not at all. They play together, support each other, experience strange situations and are cooperative. Like real friends. And they are also there for you. For every letter of the alphabet there is a comic like: lot's of popcorn is cool, play hide and seek, jokes are fun, sleeping even in the smallest bed, decorate a Christmas tree or being a Zebra. Read through the alphabet and be fascinated by the way only ghosts and monsters can be.
---
"Kosmo from the moon visits earth"
Insights to the book "Kosmo from the moon visits earth"
Language: English
Link: Amazon Paperback
Little Kosmo from the moon would like to visit Earth. He is curious if there is someone who plays with him. On Earth he encounters a wide variety of animals, such as a bird, a whale, a snail, meerkats and bats. But none of the animals want to play with Kosmo. When he already believes that he will remain alone, he finds a friend with whom he experiences many exciting things.
---
"Mit der Sonne durch den Tag"
Language: German
Link: Amazon
Ein Tag mit der Sonne kann sehr aufregend sein. Von morgens bis abends zieht sie am Himmel entlang und sieht auf ihrem Weg viele interessante Orte. Begleite sie auf ihrer Reise und entdecke die Welt mit ihren Augen. Ein buntes Kinderbuch mit Bildern und kurzen Texten für die kleinen Entdecker.
---
Psychology
---
"Betriebsklima in einer Forschungseinrichtung: Eine empirische Untersuchung am Beispiel eines Fraunhofer Instituts"
Language: German
Link: Amazon
Dieses Buch war meine Master Thesis über das Betriebsklima in einem Forschungsinstitut.
Während dieser Untersuchung konnte ich verschiedene Interviews durchführen und viele interessante Personen kennen lernen, die in dem Institut arbeiteten. Der Fragebogen basierte auf der Grundlage von Prof. Dr. Lutz von Rosenstiel und wurde von mir mit weiteren Fragen ergänzt.